account settings
Requesting your personal data
Last modified on 15 August 2022 by Admin
In this article we will explain you how you can request your personal data.
Personal data
First navigate to ''My profile'' where you can edit your details. See our support article
Editing your profile
for more information on how to edit your profile.
Once you are in the pop-up screen where you can edit your details, click on ''Privacy Settings''.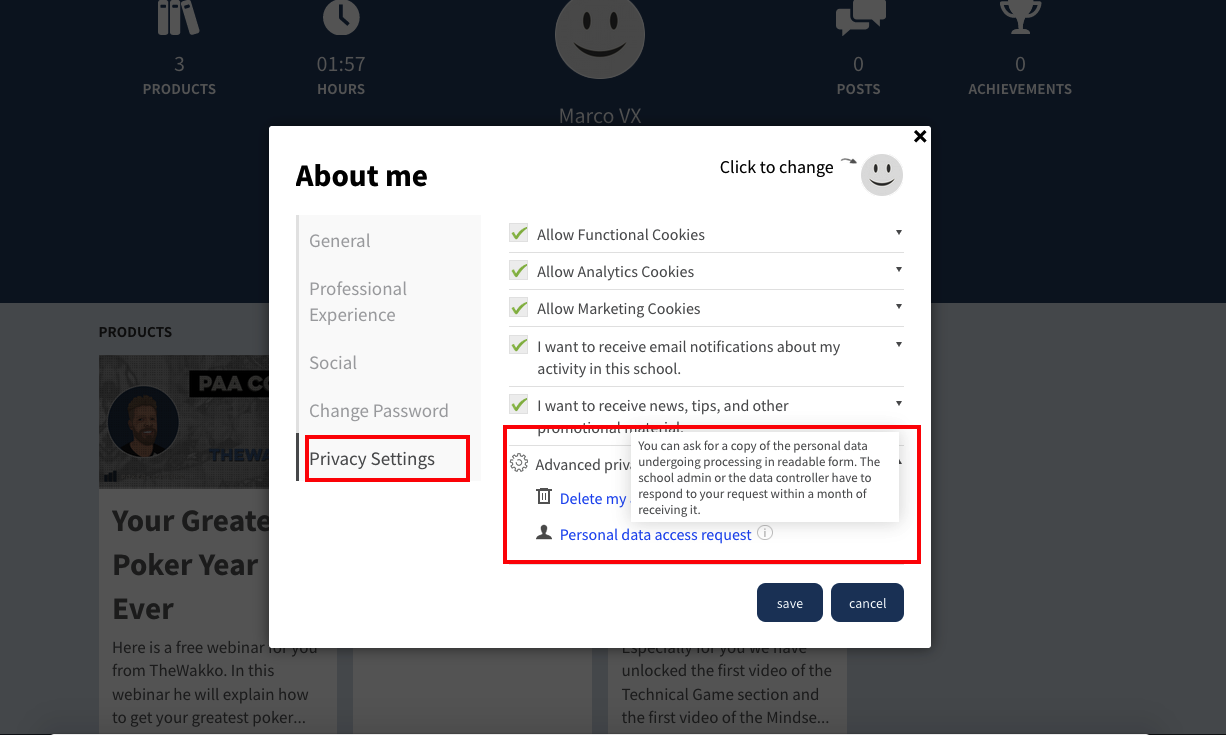 You can ask for a copy of your personal data by clicking on ''Personal data access request''. In this case, we will receive a notification and from there we will send you the requested data in JSON format.

As we as the Mechanics of Poker are also depending on our provider, the data will be sent to you within a month (according to GDPR) after receiving your request.


RELATED ARTICLES
We hope this support article helped you out.
If not, we are very sorry for that! As we want to improve, please give us your feedback by clicking
here
.