Coaching for Profit program
We receive many questions about out CFP program, currently it is closed. At this moment we offer our main program
T
he Mechanics of Poker
as
an alternative for our CFP for those who play 200NL+. In this program we teach you our philosophy with the fundamentals of poker how we view it, based on our years of experience with our CFP program.
Our CFP student results
Our you curious about the results that our former CFP students? Check them below!
The first image shows the starting point when the students first came to us.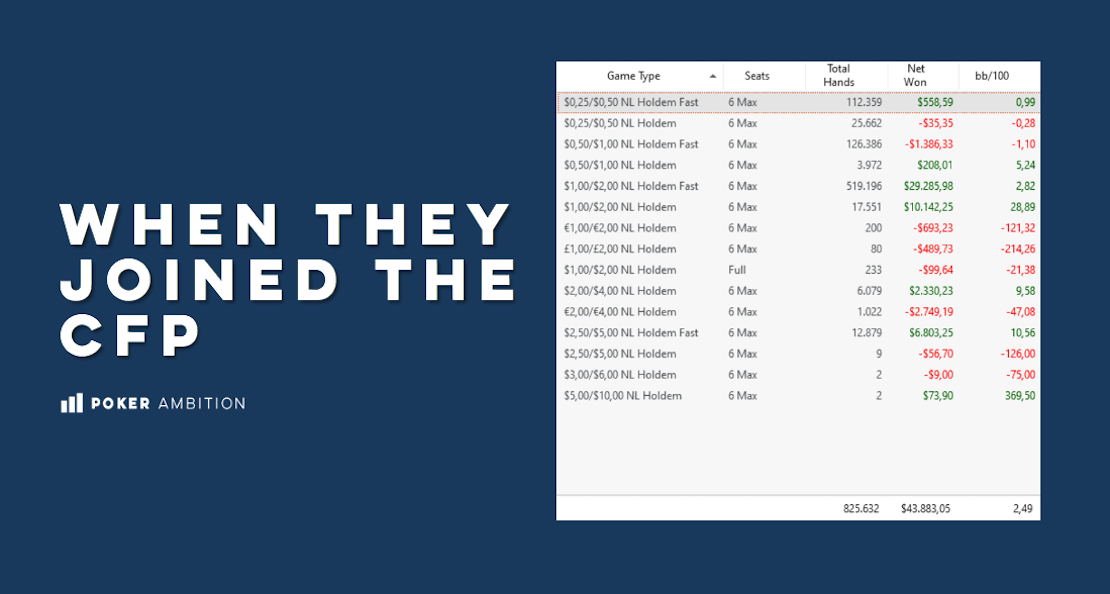 Two years later now, we can confidently say that our philosophy works. As you can see, our students successfully moved up in stakes and improved their win rate.

See here the results of our CFP students of their last 3 active months in the CFP.