Getting started
Verify your account first
Last modified on 15 August 2022 by Admin
As you registered for The Mechanics of Poker or one of our Masterclasses you already should have got access to that automatically.

Now, as the very first part of the program you will find our Piracy Prevention section. In this video we will explain what we do to prevent our content (and your investment!) from piracy. One of the precautions we take is verifying your account.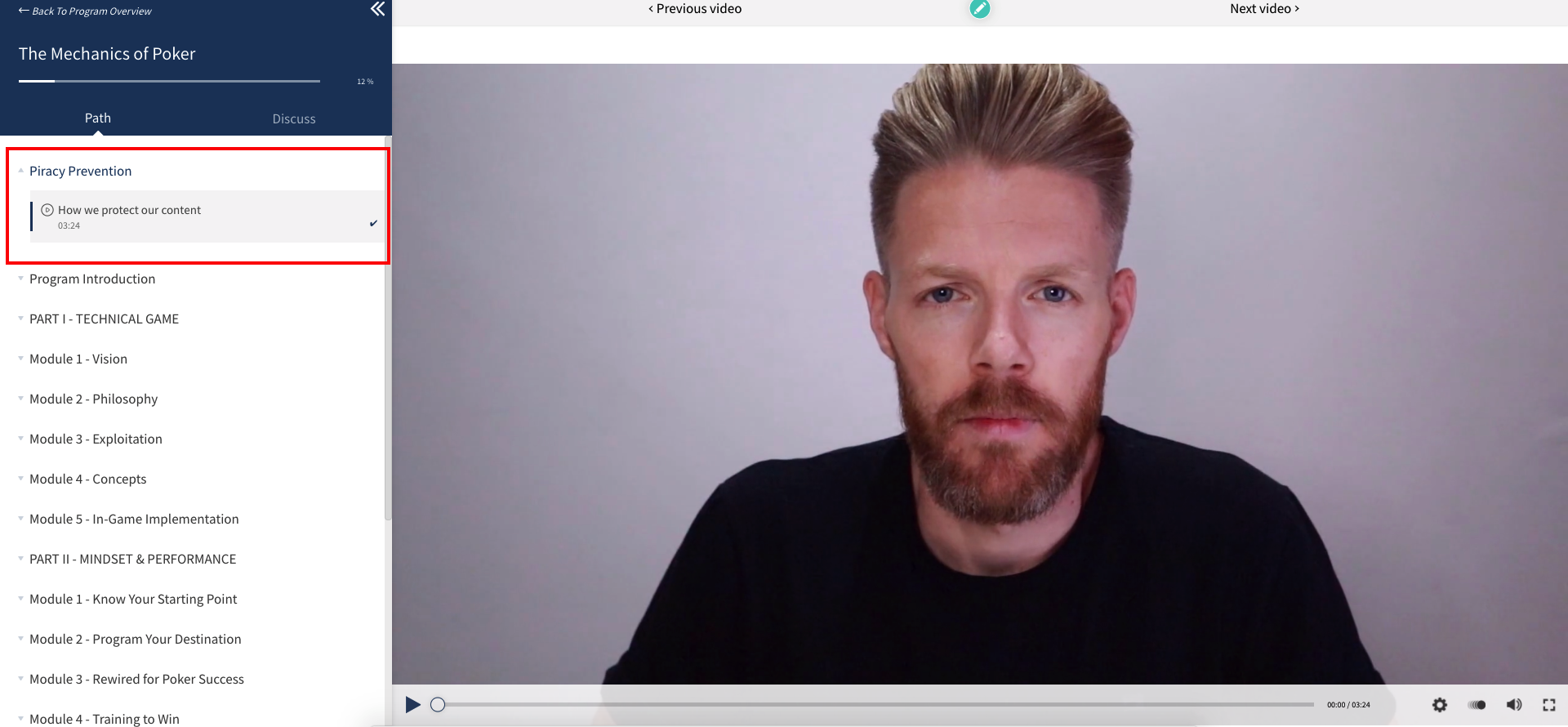 In this video we will explain how you can verify your account and what simple steps you need to take for this. It will only take less than 5 minutes of your time.
Besides that, you also received a welcome email with those simple steps for the verification of your account. So, you could also check your inbox to see what we expect to receive from you.
If you have not received the welcome email within an hour after your purchase, it could be that the email was delivered to your spam folder. If that is not the case, please
contact us
and we will make sure that you will receive the email as soon as possible.
RELATED ARTICLES
We hope this support article helped you out.
If not, we are very sorry for that! As we want to improve, please give us your feedback by clicking
here
.