live webinars
How to join the live webinars
Last modified on 15 August 2022 by Admin
In this article we will explain how you can join our live webinars that we host with video conferencing tool Zoom.

You need to be enrolled to a product that includes live sessions, for example The Mechanics of Poker offer monthly live webinars. You don't need a Zoom account to join these webinars, although it is possible to join it with an account as well.

Join without Zoom account
First of all login to your account and initiate the learning path of the program. You can click on the particular Live sessions activity, located at the section ''Upcoming Live Q&As'' for the Mechanics of Poker.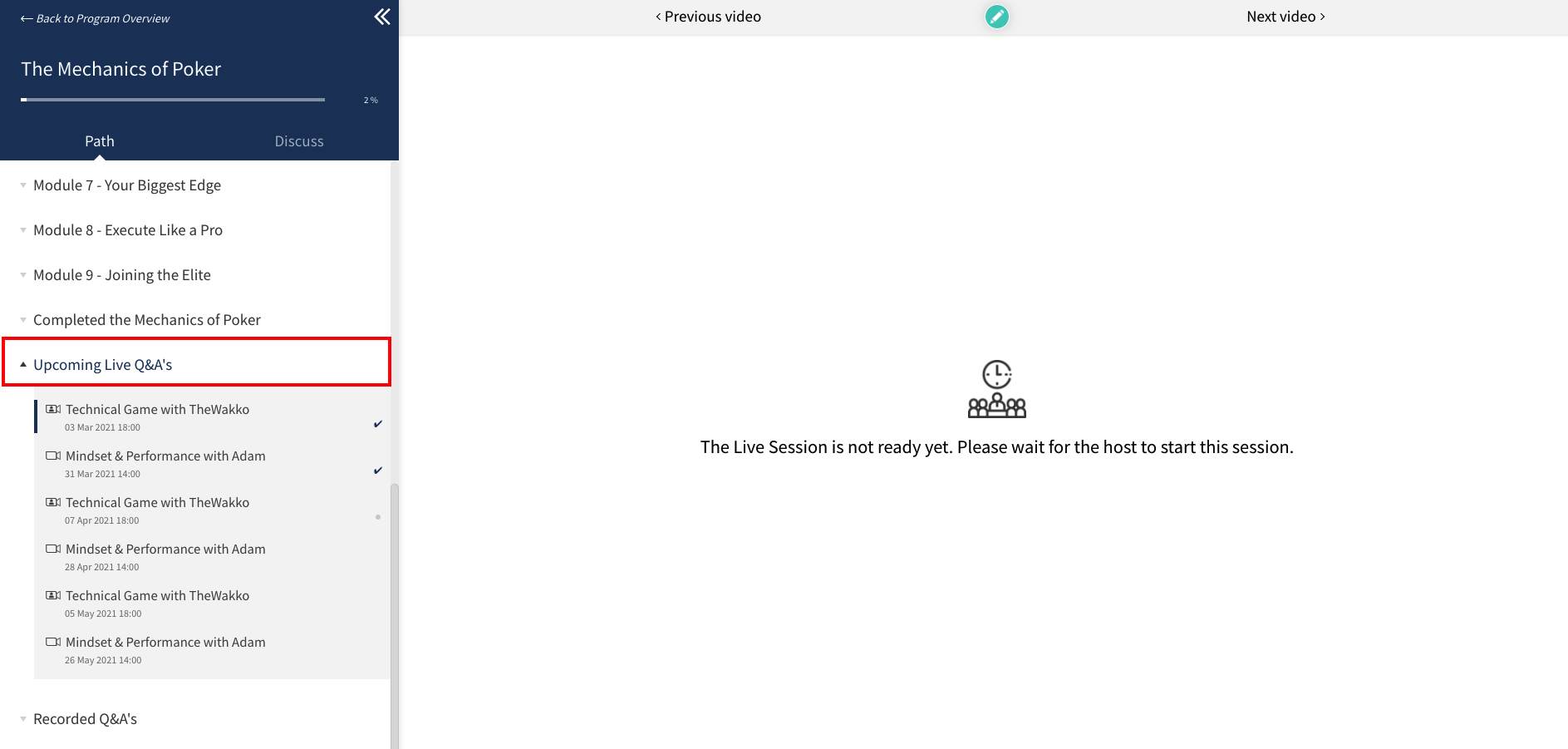 Of course, access to the live session will be only available once the Live session has been started. As soon as our coach starts the session, you will will be able to join the webinar by clicking on ''Join Live Session''. All without having to leave the learning path player.
Note: gallery view is not available with this option (is not supported by Zoom's web control).


Join with Zoom account
If you do have your own Zoom account you can join the live webinars either via the same way in the learning path, and then click on ''Join through your Zoom client''. For the Mechanics of Poker, you can also use the link provided in the exclusive discord community section. Our team will send the link, including password, prior to the start of the session.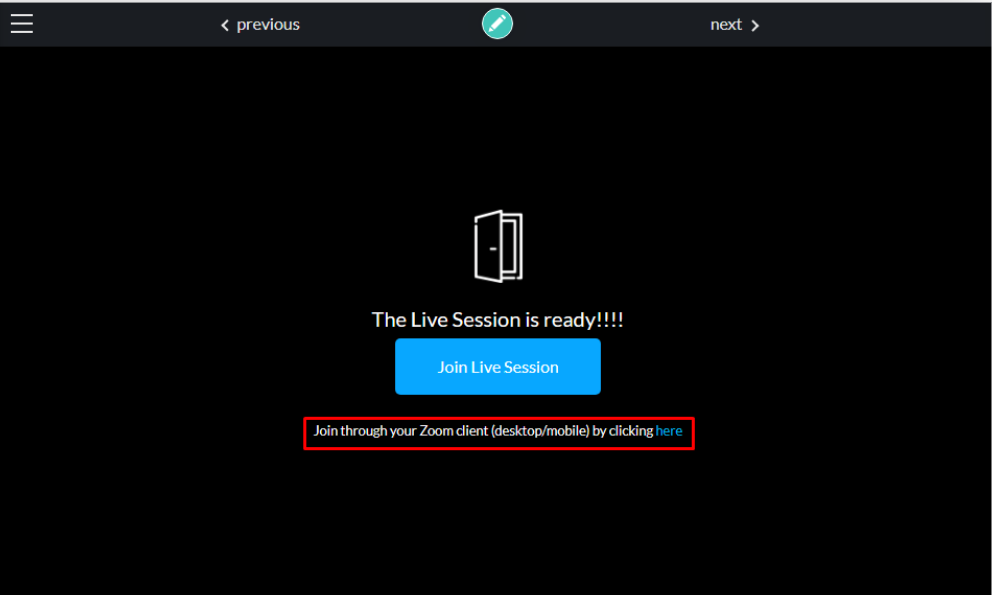 Note that the first time you access a Zoom live sessions, you will be asked to give permissions to your browser for using your camera and microphone.



After the Zoom webinar has finished, you will see a screen explaining that the meeting has finished. The recording will be available afterwards in the learning path. Check
this article
for more information on this.
RELATED ARTICLES
We hope this support article helped you out.
If not, we are very sorry for that! As we want to improve, please give us your feedback by clicking
here
.