The best of our CFP without commitment
Improve the way you approach poker

Improve the way you approach poker.
Take your game to the next level

What is included?

Made by
TheWakko (Technical)
Adam Carmichael (Mindset & Performance)


Once subscribed, you will have unlimited access to this program. Also, you will receive a personalized certificate of completion.


All concepts explained
Our philosophy is very much focused on why strategies are played in a certain way.
Clear learning path
Going through the syllabus, you can immediately see that it is setup way different than others.
14 modules
We have lots of great content to show you, which has been fully structured in 14 modules.
65+ videos
You have over 65 videos to watch before you're fully equipped with the mechanics of poker.
2 monthly live Q&A's
Each month we host a Technical and a Mindset & Performance Q&A, live with our coaches.
40+ hours of content
In total we offer more than 40 hours of content, which we will continuously keep updating.
Accountability
We keep you accountable with both our Q&As and our private community channels where you can ask questions to fellow students and to our coaches.
Continuous improvement loop
Each chapter has its own discussion forum and feedback form, so we can keep improving the program for you.
Get access to the Mechanics of Poker
Free access to future updates of the Mechanics of Poker

The best of our proven CFP program, without long-term commitment

No profit cuts as CFP student (for a min. of 12 months) - worth 21.000 euros per year

No monthly CFP coaching fees (for a min. of 12 months) - worth 5.400 euros per year

1x per month Technical Live Q&A by TheWakko - worth 400 euros

1x per month a Mindset & Performance Live Q&A by Adam Carmichael - worth 400 euros

Access to our exclusive Mechanics Community - priceless 😉

BONUS - discount on our Masterclasses

Total value: 27.200 euros
Standard we offer multiple payment options like Visa, MasterCard, American Express and PayPal. Please message us for more options.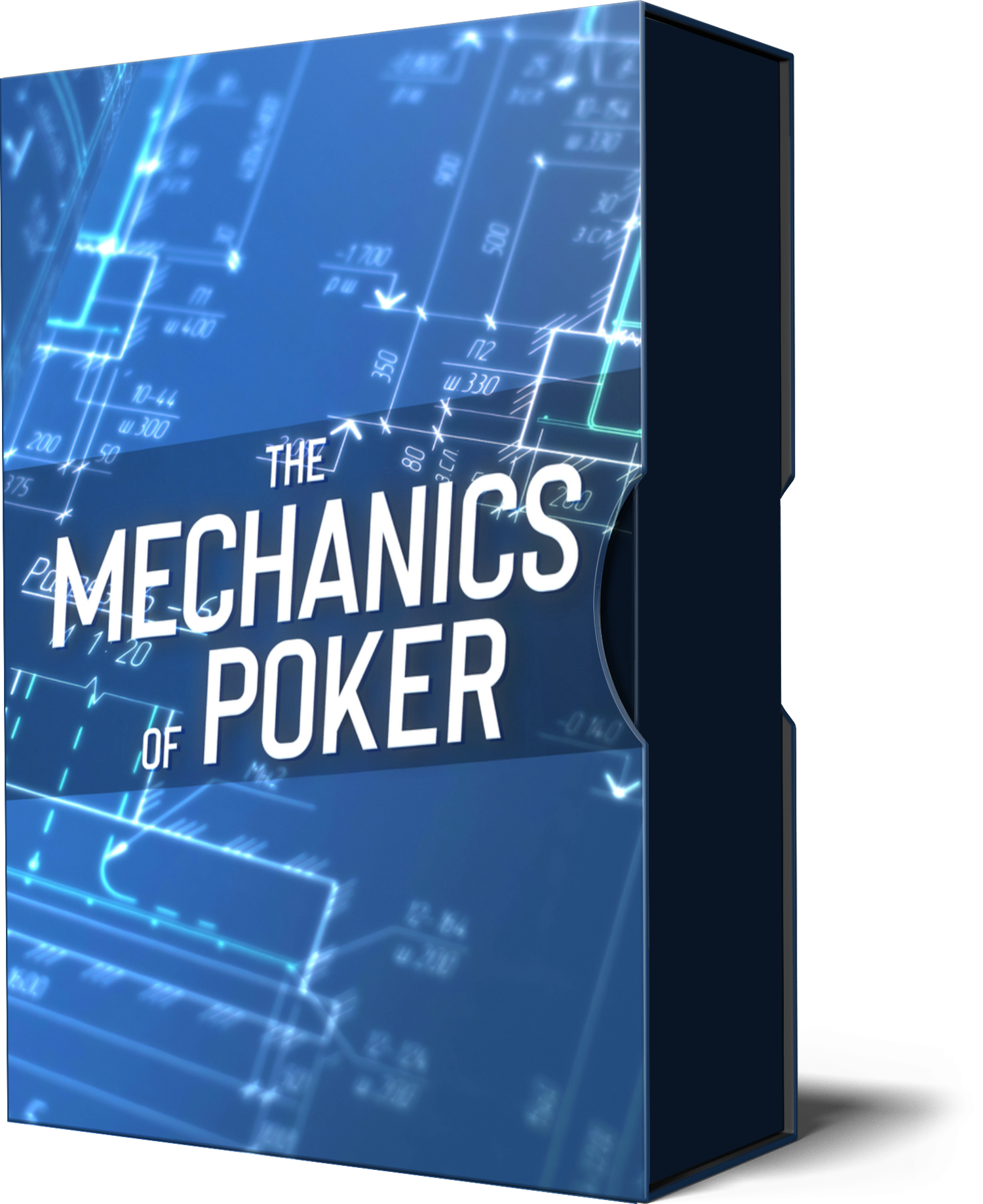 Do you want the quality of our CFP program, with no commitment?
What other players say about our program
TheWakko is not only an exceptionally good poker player, but also a great coach and mentor. Besides learning strategy on the highest level, you will also learn how to approach your mental game in the best way possible. I am very happy that I made the decision to follow Poker Ambitions program, it will help me for the rest of my career.




JeMuttiVrnd!
Cash game player (500-2000NL)
When I first came in contact with Poker Ambition and TheWakko, it was just exactly what my game needed. The structured and professional way they view poker helped me a lot to improve my own game. From playing cash games, I was able to transfer the conceptual poker approach and PA philosophy towards MTTs as well. I am certain that everyone who would be joining the program of Poker Ambition would feel the same way.


Teun Mulder
High stakes MTT player
I've seen quite some poker courses in the past few years, but none of them changed my game that much. Instead of just some basic solutions to apply in a certain spot, I learned why I want to do things and what is going to make me the most money. The PA coaches really know what it takes to beat the highest stakes and give you everything to start doing the same.




Aalexxs
Mid/High stakes MTT player
TheWakko
Ever since TheWakko, Xplode7777 and Pokerkluka started working together closely, their careers have skyrocketed. Together, they formed Poker Ambition. After achieving the desired success in their own poker careers, they decided to help other players through the coaching program. During this period of two years, they learned so much more about teaching poker, and what it takes to succeed. This resulted in TheWakko going into 'TheLab' and dedicated all his time to figure out what poker success comes down to. He transformed that into a philosophy, which he will be teaching you in the technical part of this program, as he has already done to so many of our students. Watch his full poker story
here
!
MEET OUR mental game & performance coach
Adam Carmichael
Adam Carmichael created the second part (Mindset & Performance), as he is our Mental Game & Performance coach. He is a former high stakes player who now coaches poker players how to reach their full potential. Over the past 3 years he has dedicated his life to working 1-1 with hundreds of players from 32 different countries, playing all formats from online MTTs to live high stakes cash games. His hands-on experience, coupled with his degree in Sports Science and his obsession with behavioral psychology, has led Adam to discover unique approaches which will turn you into the ultimate peak performer.
Frequently asked questions
Who is this program made for?
It is for everyone. It does not matter if you play MTTs, cash games, SNGs, live or online, this program is for you!


Our

philosophy

towards the game includes anything from how poker actually works to advanced GTO strategies and exploits. Also, we explain how we try to accomplish objective strategies in theory and how that translates into practice. All of this is a consequence of having the right understanding of how the game works and how we should approach it. This will be explained in our vision and philosophy section of the program, which will be very different than you are used from other providers.


For sure, this program is going to be a massive eye opener, whatever the level you currently play at.
What makes this product different than others?
Over the years, we have been disappointed customers of poker courses ourselves. We have always said that we could make something way better. Well, here it is! In the total market of poker courses, there is enough stuff that will get you to an okay level, but nothing will bring you further than 500NL or $250-350 ABI. We truly believe that our program can make the difference for you, the program that is going to make your career!

When going through the syllabus (in our demo video), you can immediately see that this program is not like the others. For example, there is no preflop 3-betting section or C-betting section, as we believe that is not what you need. It is very easy for a coach to make this stuff. They just info-dump what to do, while saying ''Good luck with that''.

Our team has had their amount of success not because they are approaching poker like the rest do. But because we at Poker Ambition approach it differently!
Will there be new content released within the program?
We believe in continuous improvement. Therefore, as soon as we launch the program, we immediately start with collecting feedback from the subscribers. This will be used to improve our program even more with new content. Also, we will add more specific knowledge areas to the program later on. Please
contact us
if you have any further suggestions or points of improvement.
Can I try it before buying? Is there a trial period?
If you still have any doubts, you can already watch our one-hour demo video for free. During this video you'll get the entire scope of the program and you can get along with our style of presenting.
Do you have what it takes to master the Mechanics of Poker?
Continue with the Mechanics of Poker